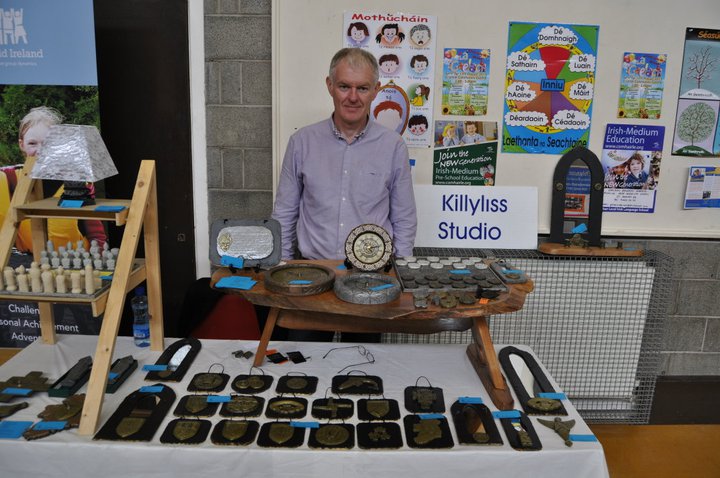 Please feel free to contact Colm Mc Cann of Killyliss Studio at any time.
"I welcome your comments and value any feedback given."
"Nothing makes me happier than a happy customer !"
To email Killyliss Studio, please use the following link
Telephone 0044(0)2887725689 (24 hour answer machine)
Postal address:
Killyliss Studio
40 Killyliss Road
Dungannon
Co.Tyrone
BT70 1QQ
N.Ireland.
To Link with this website simply copy and paste the following to your links page.
<ahref="http://www.killylissstudio.com/>Irish Celtic Gifts handcrafted by Killyliss Studio</a>
Unique handmade Irish gifts,celtic wall plaques,chess sets,slate mirrors,celtic clocks,brooches and pendants.

Colm Mc Cann


Create Your Badge